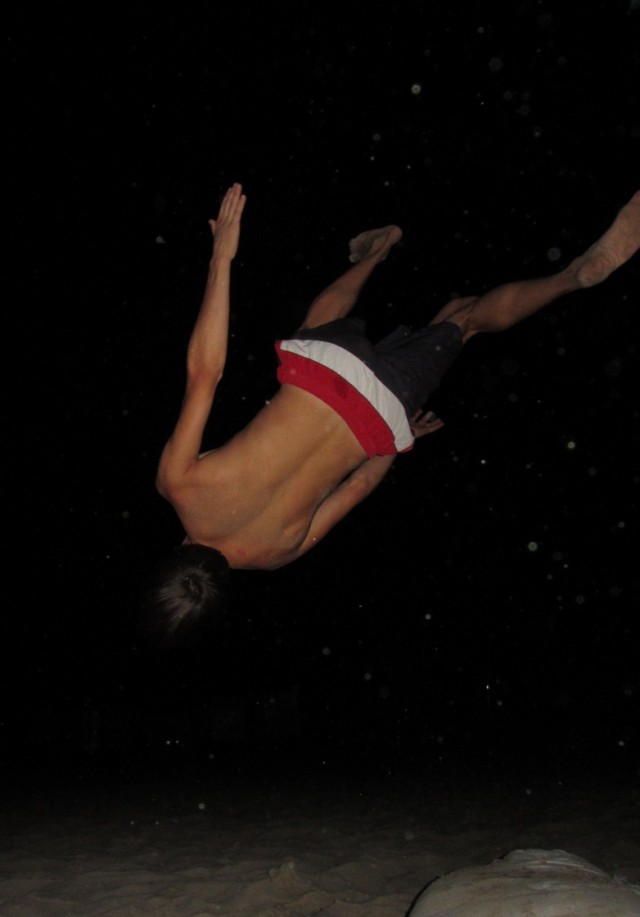 [adrotate group="1″]Let's assume that you have listened to our advice about workouts and you are ready to start. However, you don't know the right time for it, as well as the schedule that will fit workouts in your everyday life. Also, you are still not sure if you want to workout alone by yourself, or you want to participate in different fitness classes.
There are two main ways of working out: alone (on your own), and fitness classes. If you used to independently workout on your own, during the time that fits your day, then of course working out alone will be the best option for you.
However, workouts on your own take a lot of determination, discipline, and motivation. So before choosing the way to workout, you should definitely consider all nuances. On the other hand, if you are not sure that you will be able to keep motivation going, or you don't know what type of workout you should do, or if you just would like a little company with you, then fitness classes are definitely for you!
But before you choose what way of working out is best for you, you should get some information on workout's plans and programs, and different exercises. For example, on our website we have couple of different articles that suit your needs on this topic, such as "Workout Program for Women", and "Gym Workout Plan", etc.
Also, you can choose to workout with a fitness trainer, where your trainer will make a special workout program that suits your specific goals. It's always good to have a professional watching over you while you working out, the only minus is that private fitness lessons are more expensive and not everyone can afford it.
So, first thing first, you have to make your own fitness plan. One way to do that is through online services that offer you different workout programs. Also, you can participate in a variety of fitness classes at the gym, as mentioned above.
[adrotate group="2″]Another way to find a workout program is to make one yourself, for workouts at home or outside, without any fitness trainer and extra expenses.
Although, this particular article will be very useful as for these who workout at the gym, so for these who choose to workout on their own. Because for these who choose the second way to work out its just more difficult to put together a workout plan without professional help, we will give some more advice and schemes on how to make your own workout program.
Even if you have already been working out for some time in your life, you will still find some interesting secrets and advises to add to your workout program.
Workout Schedule
Overall, if you want to see results in anything you do in your life then the key is consistency.  As you do something very consistent you become more discipline. Statistically, people who plan their day ahead of time, achieve much more in life than these who don't. At least 2-3 things need to be done consistently every day in accordance with the plan.
For example, learn different language for 20 minutes a day, read a book for 30 minutes a day, workout for an hour, and so forth. The best way is to do whatever it is every day (or at least every other day) by a little bit. However, to do something one time in a month is not going to help you in any way.  So, going back to workout program, plan it ahead of time.
[adrotate group="3″]The hardest part in working out is to start. As you are getting used to it every day, the further you go, the more uncomfortable you will feel when you don't workout.
Habit is powerful thing and if you are not able to make yourself workout or you think you "cannot find a time for it", then it's better to do it 5-10 minutes a day in the beginning of your journey. You do it today – it will be easier to make yourself do it tomorrow.
Everyone knows how hard it is to go to work for the first time after vacation, or to school after holidays. So start shaping your workout habit today and your body will thank you soon enough.
The Length of your Workout
Decide for yourself how long you are able to workout, depending on your work schedule and your physical abilities. To start, half an hour will be enough, or even 15 minutes a day is better than nothing. If you think you don't have even that much of your time a day start from 5-10 minutes.
Workout at least a little bit, because a little bit is better than nothing at all! You will be surprised what kind of changes will be happening with your body even from 5-10 minutes of working out a day. Later on, you will be able to increase the length of your workout with time, but start somewhere now. Every consistent minute counts.
What time is Comfortable for You to Workout?
First thing you need to decide in that aspect is whether you want to workout in the morning or in the afternoon. Morning workouts are usually fit these whose work schedule is 9 to 5. Although, we have mentioned in another article that morning workouts are not very good, but if you work during the day and you want energetic, toned body then morning workouts are right for you.
Morning Workout
Period between the time you wake up and your first physical activity should be about an hour. Don't just wake up and go right into the push-ups. Wake up, take a shower, drink a glass of water, make your plans for a day, put everything together for work and then start your workout. After your workout you can have a breakfast and feel free to go to work.
Also, morning workouts are good for weight loss. In the morning you haven't been eating yet, so your body will burn fat and not what you ate before the workout. Workouts during the day fit these who work from home. At least you have a capacity to put your work aside and workout during the day, so no excuses here. After you are done with your workout you can happily come back to your work.
Evening Workout
[adrotate group="5″]The best time for workout is an evening time. Based on human biorhythm the best time for workout is between 7-8pm to 10pm. During this time our body is activated fully and can accept any physical activities without any harm.
Although, if the best time for working out is the morning time for you, then do it the morning between 7-8am – 10am. Based on modern philosophies, the cycle changes every 12 hours, so it doesn't play that much of a role, as long as you workout between 7 or 8 to 10 o'clock.
More than likely, if you would like to workout on your own, then the best time for your will be in the morning before work. However, if you can't keep motivated and determined for a long time, or if you just can't make yourself workout on your own but you have to, then the option with fitness classes will be great for you, and the time is probably will be after work, because most of these classes are usually scheduled for the time when everyone gets back from work.
Lastly, if you really want your fit body, good shape, be active and happy, you will find time and way to workout even if you will have to take some private lessons with a fitness trainer.
And we are finishing up for today! Your homework is to decide what time is comfortable for you to workout, and what type of workout you would like to do: either on your own with endless motivation and determination, or gym fitness classes. But only you can decide what is best for you!  Stay tuned!