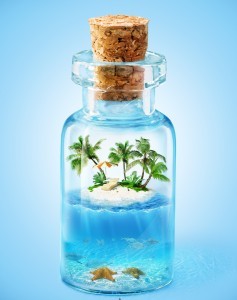 As soon as the outside air temperature decreases, leaves are starting to cover with the first frost, the question of where to go for a vacation to the sea or to the ocean in winter immediately arises. Then you call and make fun on your family and friends with the words "Hello, I'm on the sea", while they are clearing snow from their yard with shovels to go outside.
For many, winter holidays are associated with skiing, mountains and snow. If you have a fancy for a beach holiday – so warm exotic countries are especially for you.
Best Countries for Winter Holiday on the Sea
[adrotate group="1″]What can be better than to find yourself on the Cote d'Azur, where a light breeze blow into your face and warm water washes your feet? From November to April, the most successful countries for winter holidays on the sea or ocean are Thailand, Dominican Republic, Cuba, Caribbean, Goa, India, Sri Lanka, i. Hainan (China), Vietnam, Maldives. Let's get acquainted with them closely.
Winter Holiday in Thailand
During winter holidays in Thailand you will never claim to the nature of the beaches – beautiful views, the water is warm, fine sand. The cuisine is wonderful everywhere. You can eat at cheap cafes and still the food there will be tasty and satisfying.What can we say about fruit – you can buy them on practically every corner. If you are planning a vacation with kids, then they certainly will be satisfied with an elephant walk and a play with monkeys.
The only thing you need to be prepared to is that government have banned loungers and cafes at the beach, but most hotels are trying to find some way out. For tourists who love wild beaches and nature it will be even better.
Holidays in the Dominican Republic
If you are looking for paradise – you'll find it coming to rest in the Dominican Republic. Summer never ends here – clearest water, colorful fish, five-fingers, and the night stars you will remember for a lifetime.
The Dominican Republic is very different. It is not just a beach spot, but also an opportunity to visit nature reserves with unique plants and animals, mountains and insanely beautiful caves, lakes and lagoons, which you can find just walking through the jungle.
The main condition is not to forget the sunscreen, with the protection not less than 30SPF, and preferably longer, otherwise you can become a red cancer. [adrotate group="2″]

To the Caribbean Sea in Winter
In addition to the Dominican Republic, the Caribbean includes other famous islands. Beautiful Barbados, which takes its name from the unique bearded trees, similar to those you won`t see anywhere.
The coral origin of the island speaks for itself – it's just a fantastic place for diving and snorkeling. It is also a great spot for surfers – good waves in Barbados are guaranteed all year round, so a decent place where to go on the sea in the winter you can hardly find.
Guadeloupe consists of two parts connected by a bridge. This island is a Biosphere Reserve, a great place for eco-tourists and adventurers. Bright colorful jungle, rare species of animals, insects, birds, and many waterfalls – all this is to bring to your eyes in the western part of Guadeloupe. In the East is the contrary – you will find complete relaxation in the spa area.
Winter Holiday in Jamaica
If you know who Bob Marley is or at least once in life have heard the sounds of reggae – you will definitely want to visit the island on which this talented person created his music.
Jamaica is an eternal holiday, the music sounding everywhere and always, carnivals and festivals are held all year round. The special culture of the island gives all the tourists peace and tranquility, and the unusual nature with waterfalls only enhances this effect. So all the people sick positive or just wishing to be ill with it, we can recommend the winter holidays in Jamaica.
Travel to Volcanoes
[adrotate group="3″]Martinique – the central island of the Caribbean archipelago, the "island of flowers", as it was called by indigenous people. The island is cut by volcanic rock, but that does not spoil it, yet brings a certain zest. In the northern part of the island, the volcano "Bald Mountain" is located, known throughout the world.
The tragic eruption of the volcano occurred a century ago and buried the city under the ashes. Of the 30-thousand population only one person survived, who later became a legend.
Saint Lucia is an island with untouched beautiful nature. All kinds of plant species (on the island there are more than 400 species, actually), are woven in some places to an emerald carpet that spreads along the slopes of the mountains and river valleys.
Besides the beautiful views, you can enjoy a safari tour to observe wild animals from very close distance, make a rise to Twin Mountains of Big and Small Python, or go to the hot springs, as well as to make a unique descent into the volcano. Truly, this volcano can also explode at any moment.
How Good is it in Cuba in Winter?
Rest in the winter in Cuba is what we can recommend to any heat-loving tourist. Caribbean Sea offers you a white sand and neon-azure ocean with almost tame pelicans and pink flamingos can be met periodically.
The liberty island is famous for its Cuban cigars, incendiary salsa clubs and, of course, its rum. If you decide to rent a car, in Cuba you will find many antique ones, and it will offer you direct access to the excellent wild beaches and natural parks.
The main danger on the coast of Cuba are Physalia that are washed ashore during a storm. They are currently small Portuguese boats, which are very poisonous. If you stay with kids – be careful, as Physalia are very cute and a hand stretches to touch them.
Goa is the Best Place for Winter Holiday
Holidays in India. Goa – it is the smallest state of India, but the most famous resort of the country, and possibly the best place for a winter holiday on the beaches in the world. I personally know people who live there exactly six months a year, while in Europe it`s snowing.
[adrotate group="4″]If you want to have an inexpensive relax by the ocean – the northern part of Goa is perfectly suited for this, if you aren`t confused with dark gray sand. In the southern part, the sand on the beach is small and clean, but living there and will be more expensive.
If you wish, you can take cultural trips to churches and temples, interesting cathedrals and monasteries, as there`s no shortage of them. Moreover, if you want to plunge into the mystical atmosphere – you can go to the Pandava Caves, about which a lot of legends go.
Sri Lanka
Activities in Sri Lanka are very peculiar. You will not find loud music and night clubs here. In this country people come to relax from the daily hustle and bustle, the noise, just to enjoy fishing, diving to the wrecks of ships, underwater cliffs, or walk around the ancient monuments, still without fuss.
A pleasant bonus for all who visit this wonderful country will be a real Ceylon tea that is grown in Sri Lanka.
Where to Go on Holiday to China
Holiday on the island of Hainan (China) is an excellent choice for families with children. All beaches have sun beds with umbrellas, sand is clean and soft everywhere, the water is warm and clear.
And if you get tired from the monotony of beach – there is a great variety of places to visit. Those are famous valley of butterflies, the monkey island and the cape "Edge of sea and sky". A special delight will give you a visit to the volcano Ma Anh, the diameter of the crater of which is equipped with an observation deck. Make sure to visit the plantation of coconut palms – where else will you see it.
Exotic Vacation in the Tropics
[adrotate group="6″]Maybe you want to walk through the rice fields or to look at the highest Buddha statue in Asia? Or maybe you want to visit the Cham towers, which remained in place of the meditation room? Alternatively, do you prefer peeling with small fish directly in the lake?
Did you try the amazing snakes in the snake village? And what about to visit the Swallow island or the island of monkeys! Then the best country for the most exotic holiday in tropical countries will be Vietnam. This wonderful country is quite safe for tourists, but vigilance is still better not to lose.
Of the most common unpleasant moments during a trip to Vietnam can be a meeting with the unscrupulous taxi drivers who like to carry tourists around, or who have the meter which turns 2 times faster position. Then, unscrupulous waiters in restaurants, who strive to shortchange customers.
Best Country for Holiday and a Romantic Getaway
Maldives is the perfect place both for resting with children or for a romantic trip. Here you will not find the poisonous reptiles or dangerous animals; even dogs can`t be seen in this country, since their content is prohibited.
Nevertheless, the underwater world in the Maldives is very diverse, just twenty meters from your home, you already can scuba dive and enjoy the indescribable beauty of the ocean.
[adrotate group="5″]You may be lucky enough to meet a whale shark, which is absolutely safe for divers. Some brave souls even manage to ride on her back. The only thing you have to remember is that you should be afraid of morays, as their bite can be dangerous to humans.
However, the most important thing is that whatever exotic place you choose to go on holiday by the sea or ocean, with the onset of winter in our latitudes, any of them will be remembered for a long time.
Well, the last tourist life hack for today. If you want sea and warm for the New Year – start to choose the country for rest beforehand, while cheap tickets and the best deals are available. Because the 2 weeks before the New Year, prices are rising 2 times, and suggestions from a decent hotel would have found impossible.
In conclusion, if those holidays could hardly fit into your tight budget, then the next time we will prepare for you a story about the most cheap cities and countries for the holiday vacation.